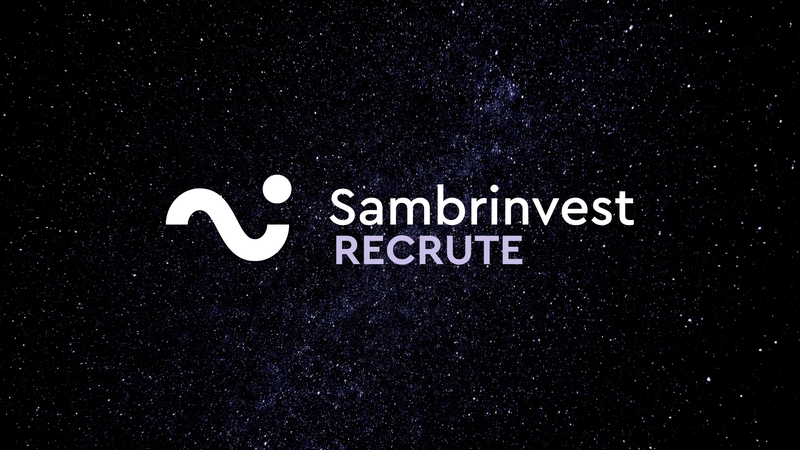 Join our team at Sambrinvest and play a crucial role in driving investment decisions and supporting the growth of innovative life science companies and our local ecosystem !
About Sambrinvest
Sambrinvest is a major VC player in the Walloon Region based in the region of Charleroi Metropole, Belgium, thanks to almost 40 years of experience working alongside entrepreneurs, more than 300 companies in portfolio and over €200M under management. We share our expertise with entrepreneurs at every development stage whilst respecting their management autonomy. More than just another investment company, Sambrinvest also fuels the development of local ecosystems, such as Biotech and Engineering.
We are currently seeking an experienced and highly skilled Investment Manager to join our dynamic life science team.
What does the job entail ?
Under the leadership of the Life Sciences Head of Unit, your will be involved in the following activities :
Investment Strategy Development: Develop and implement investment strategies in the life science sector. Conduct thorough market research, identify promising investment opportunities, and assess risks and potential returns.
Deal Sourcing and Evaluation: Proactively source and evaluate investment opportunities. Conduct due diligence, financial analysis, and risk assessment to determine investment feasibility.
Investment Execution: Lead the negotiation and structuring of investment deals, including term sheets, investment agreements, and shareholder agreements. Collaborate with legal and financial teams to ensure compliance and mitigate risks.
Portfolio Management: Oversee the management of the investment portfolio, monitoring performance and implementing proactive strategies for value creation.
Industry Expertise: Stay up-to-date with the latest trends, regulations, and developments in the life science sector, with a specific focus on pharmaceuticals.
Relationship Management: Cultivate and maintain strong relationships with key stakeholders, including entrepreneurs, executives, industry experts, and external partners. Act as a trusted advisor, providing guidance and support to portfolio companies.
Mentorship and Leadership: Provide mentorship and guidance to junior team members, sharing industry knowledge and best practices. Foster a collaborative and inclusive team environment, promoting professional growth and development.
What profile are we looking for ?
Educational Background: a bachelor's degree in a relevant field is required, preferably in pharmaceutical sciences, finance, or business administration. A master's degree or MBA is highly desirable.
Knowledge in pharma: In-depth knowledge and understanding of the pharmaceutical industry, including drug development, clinical trials, regulatory landscape, and commercialization strategies.
Financial Acumen: Strong financial analysis skills, including proficiency in financial modeling, valuation techniques, and risk assessment. Ability to evaluate investment opportunities and make informed investment decisions.
Multilingual Skills: Fluency in French and English is mandatory.
Startup Experience: Previous experience working with startups, either as an investor or within a startup environment, is a plus.
Analytical and Strategic Thinking: Excellent analytical and problem-solving abilities, with a strategic mindset. Ability to synthesize complex information, identify trends, and develop investment strategies accordingly.
Communication and Interpersonal Skills: Strong verbal and written communication skills, with the ability to effectively present investment opportunities and build relationships with stakeholders. Excellent negotiation and influencing skills.
Results-Driven: Proven ability to deliver results in a fast-paced, dynamic environment. Self-motivated and able to work independently, while also collaborating effectively within a team.
Why apply ?
🤩 A highly diversified role
🌍 The opportunity to have an impact on the Charleroi Metropolitan Area and Walloon Region by joining a well-known structure involved in the region's economic development ;
👥 The opportunity to develop high added-value skills (financing, valorisation, etc.) and expand your network ;
💰 A competitive salary package in line with your skills and experience.
The recruitment process
📞 Quick telephone interview ;
📋 Meeting with the Head of unit and production of a business case ;
🤝 Meeting with the CEO of Sambrinvest ;
✅ Quick decision to take up the position as soon as possible on a permanent contract.
First step
CV + covering letter to be sent to helena.pozios@sambrinvest.be by October 30th 2023