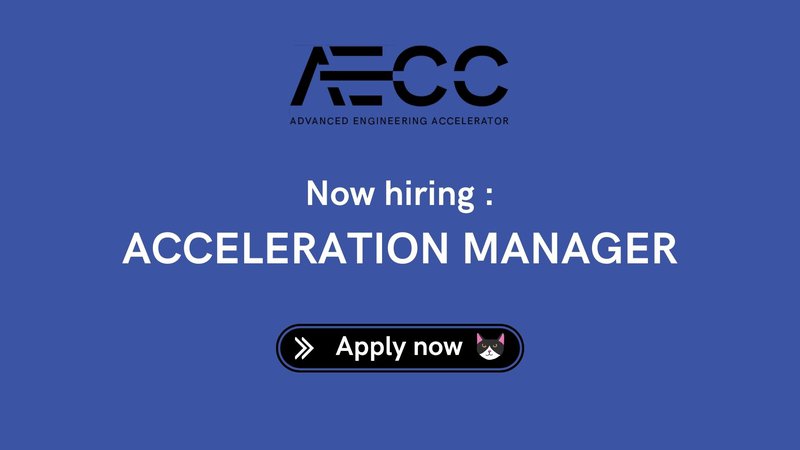 The Advanced Engineering Accelerator (AECC) is actively looking for an Acceleration Manager to scale up its activities and extend its footprint : https://www.linkedin.com/jobs/view/2315047272/
What about the AECC?
AECC is a services company specialised in hands-on acceleration programs for projects and companies active in technology and engineering. Our mission is to :
1) Identify ambitious entrepreneurs driving innovative and promising technologies
2) Work alongside entrepreneurs to structure, derisk and grow their business in the
frame of tailor-made, end-to-end and dedicated acceleration programs
3) Define, plan, and help to implement their fundraising strategy
AECC is focused on accelerating start-ups, spin-offs, spin-out and SMEs active in fields such as Industry, Energy, Recycling, Mobility, IoT, Embedded Systems and any other sector where we feel that we can truly make an impact. Based in Charleroi, we operate in Wallonia and Brussels.
AECC is a private company strongly supported by its founding partners, Sambrinvest, Université Libre de Bruxelles.
What about the job?
As an Acceleration Manager, you will be a key player in our organization by providing our clients, and to a greater extent the engineering ecosystem, with an end-to-end strategic and tactical support. Typically, you will :
Actively explore the ecosystem in search of high potential entrepreneurs, companies, or technologies at any stage of maturity, from laboratory to production
Actively contact, meet, and challenge entrepreneurs and their innovative projects
Structure, offer, sell, and implement acceleration programs with the help of AECC team. These programs are tailored to the entrepreneurs needs and involve support in Strategy, Business Development, Sales, Marketing, Partnerships, Finance, Fundraising, Team recruitment, etc. We are end-to-end and hands-on
Be responsible of and provide support to several acceleration modules or programs
Assist AECC in the reinforcement of its network of smart money investors
Take part in the development of AECC in general
Who do we seek for?
You have a university degree from a top university in Economics and/or Engineering (any additional degree is a plus)
You have 3 to 7 years of experience in the consultancy and/or the entrepreneurship ecosystems. Having launched, exited, or completely crashed your own start-up like a BO$$ is a more than a plus
You are fluent in French and English (Dutch is a plus). You are social and flexible. You are a good listener, able to give straightforward and constructive feedbacks
You are a "doer", down-to-earth and convinced that vision without execution is just hallucination. You know that entrepreneurs receive too much coaching or advices, and lack of time to prioritize and implement them
You are sensitive to the values we like to promote : entrepreneurship, empathy, excellence
You are creative with a strong analytical mind, excellent synthesis skills, an entrepreneurial spirit, and an ability to work in team
You love coffee more than your own life. Lovings cats is a plus.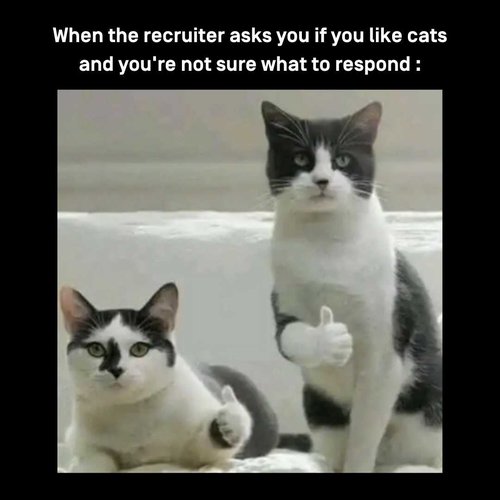 What do we offer you?
A unique opportunity to make a difference and have a strong impact onto the entrepreneurship ecosystem
A challenging position linked to innovative engineering projects
The ability to develop high value-added competencies (such as Strategy, Business
Development, Finance, Fundraising, etc.) and reinforce your network
An interesting package as a full-time employee or free-lance. Part time (4/5) is also
possible
You are able and ready to work in Charleroi and Brussels with at least one day of home office (or 5 if you get hired during the next COVID lockdown)
What's next?
Apply by sending your CV and a short elevator pitch to the following e-mail address:
hello@aeccelerator.tech or check out our job offer on Linkedin